Nanoil Retinol Face Serum – Love At First Use!
Retinol, or vitamin A, has become an essential in many women's skin care routine. It's getting more and more popular, and it's totally understandable! It is the only vitamin with so many properties. A retinol-packed face serum doesn't only rejuvenate, even out the skin tone or increase elasticity, but also helps treat conditions like acne. Try a Nanoil Retinol Face Serum and watch your skin change!
You can use only moisturizers or no products at all, but you can also try a facial serum which is the only product to penetrate the dermis and really change the skin. Speaking of serums, Nanoil launched the best one. Cosmetologists confirm that!
Retinol-packed serum
A retinol serum is a must-have for those who struggle with acne, aging and other imperfections, but vitamin A is essential for any skin. It is the most powerful when you need to revitalize the skin, boost its elasticity or brighten hyperpigmentation. In this case, Nanoil Retinol Face Serum works best and shows its full potential.
Why serum from Nanoil?
There are a few things that make this serum different from other face serums rich in retinol. It holds an ideal concentration of vitamin A: 3% retinol is able to improve the skin without causing redness, and works even on sensitive complexions. There's more to it, though!
All face serums from Nanoil – abounding in vitamin A, vitamin C, aloe, hyaluronic acid or collagen – are super light, non-greasy and non-overburdening. The skin absorbs them right away so you don't even feel something's been put on your face.
Formula
The composition of ingredients is definitely worth noting. Apart from the obvious – vitamin A – the serum is rich in a Punarnava extract from a plant known in Ayurveda and famous for antioxidant properties. It is a perfect addition to strongly-working retinol because it soothes the skin and revitalizes it.
The ingredient list is short, clear and simple. It includes only the necessary components that benefit our skin. The product is vegan-friendly and cruelty-free!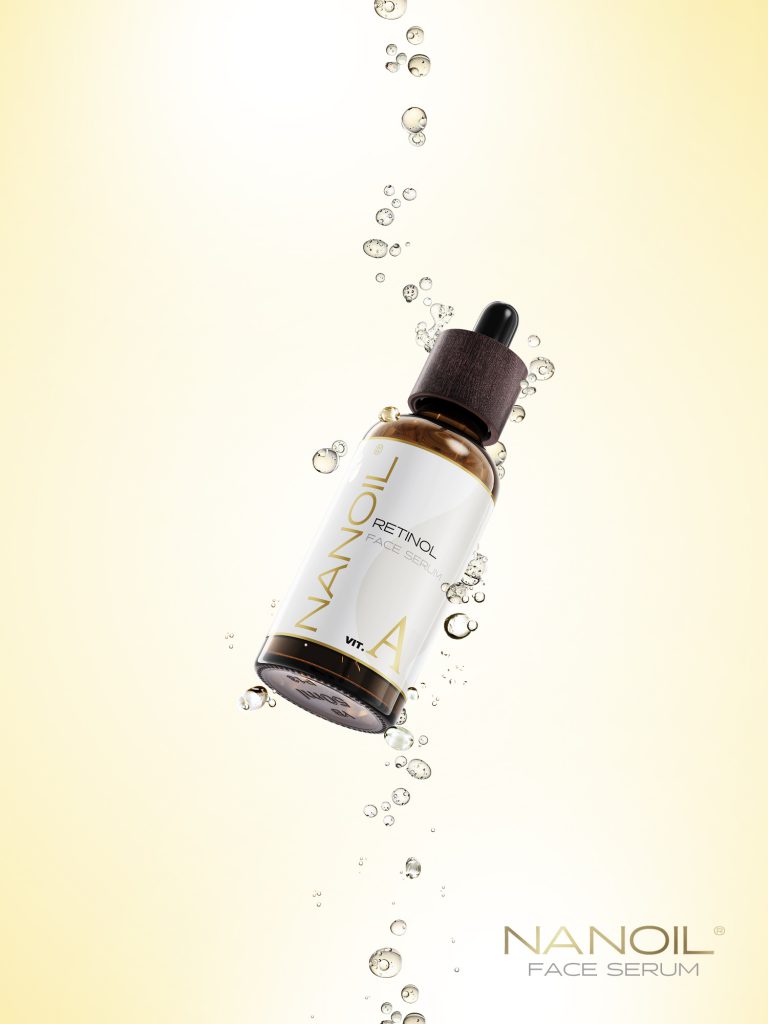 Effects after Nanoil Retinol Serum
The high popularity of retinol (in a Nanoil or other serums) has a reason. It is one of the most effective ingredients that allows us to make the skin lovely again. It works from the very first use, bringing lots of benefits and long-term effects.
Skin is much smoother and firmer.
Pigmentation marks are less noticeable.
Blemishes, for example acne spots, are reduced.
Face is glowing and looks lovely.
Skin is more elastic and plumper.
Face lines are smoother and face shape is improved.
Contrary to appearances, retinol therapy isn't difficult. You can use Nanoil Retinol Face Serum at home worry-free: wash the face and pat a small amount of the serum on the skin at bedtime. The magic happens while you're asleep.
More information on the effects and usage is available on the product website. You can buy it there if you feel like testing.