A way to have precisely-sculpted eyebrows forever – Nanobrow Shape Mascara
A way to have precisely-sculpted eyebrows forever – Nanobrow Shape Mascara
Brow styling doesn't have to be time-consuming. With Nanobrow Shape Mascara sculpting your eyebrows precisely will take you literally a second.
Nanobrow Shape Mascara is a favourite of many makeup fans and professional makeup artists. Brow makeup is supposed to look elegant and precise as it brings out the eyes. Why is going for this particular mascara worth it?
Nanobrow Shape Mascara – a way to get spectacular brows
Nanobrow Shape Mascara is the perfect way for your eyebrows to gain a wonderful, polished shape. It's a product that styles, sculpts and adds beautiful colour. Choose one of the three available shades: black, brown or light brown. You can easily match the right colour to your beauty type.
Nanobrow Shape Mascara:
camouflages any gaps and patches,
fills in the eyebrow arch with colour,
makes the brows appear thicker and fuller,
sets and keeps the hairs in place for 24 hours,
has a formula that nurtures and boosts shine.
The addition of silica makes using Nanobrow Shape Mascara useful for brow styling and brow care simultaneously. The substance nourishes, protects the hairs against damage and makes them glossy. To achieve the best results you can also use the Nanobrow serum.
There is no better way to get thicker and properly-sculpted brows. It doesn't matter if your brows are thin or thick. Nanobrow Shape Mascara has been designed with every makeup fan in mind. It delivers the effect of bolder, combed eyebrows in just a moment.
Nanobrow Shape Mascara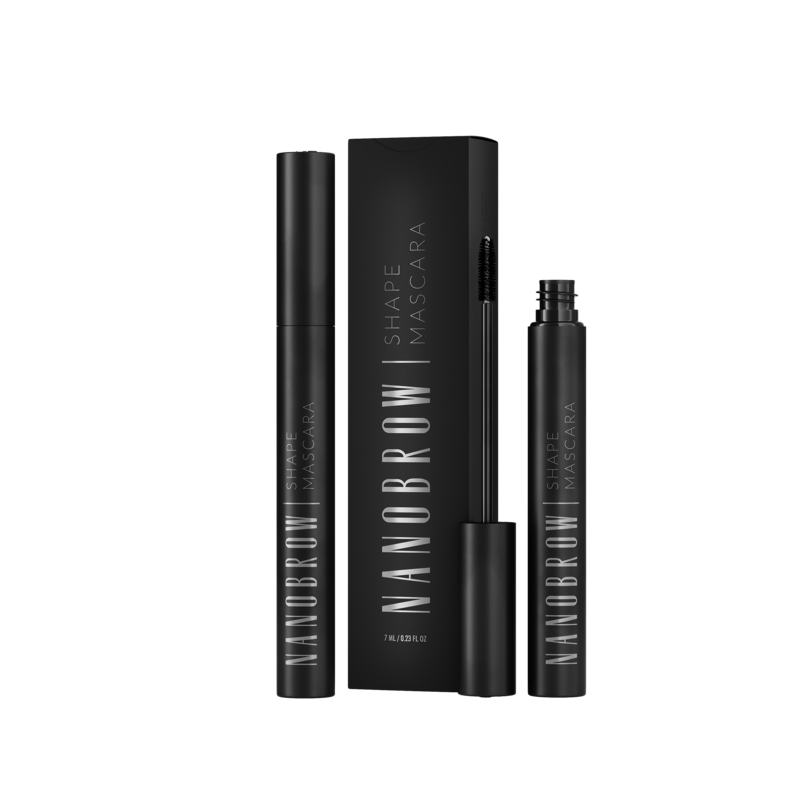 Mascara available in colors:
How to use Nanobrow Shape Mascara?
Simply, open the bottle with the mascara and brush the hairs with the precise spoolie, starting from the inner parts of the eyebrow arch. Then, comb your brow hairs up and away, gradually filling them in with more colour. Make sure to apply more product to brow tails so the result looks more natural. If you want to achieve maximum volume, go ahead and add more layers. Done!
Brow styling has never been this easy, pleasant and, most importantly, long-lasting. Nanobrow Shape Mascara is a multi-purpose cosmetic that can be used alone or on top of another Nanobrow product. Go for pomade, pencil, powder kit or styling soap. Switch between the product depending on your preferences and occasion!
Nanobrow Shape Mascara – a fantastic brow styling product
This mascara is becoming more and more popular each day. Women appreciate it for the pleasant formula, exceptionally easy application, ergonomic spoolie and spectacular effects all day long. Professional makeup artists, who care about maximum precision and the best quality, are often found using it.
Nanobrow Shape Mascara makes the brows much more accentuated and full of natural glow. It only takes a few motions of the brush to comb your eyebrows and define them. The cosmetic has a velvety consistency that will camouflage any patches or gaps without effort and you won't have to worry about touching up your eyebrows all day long!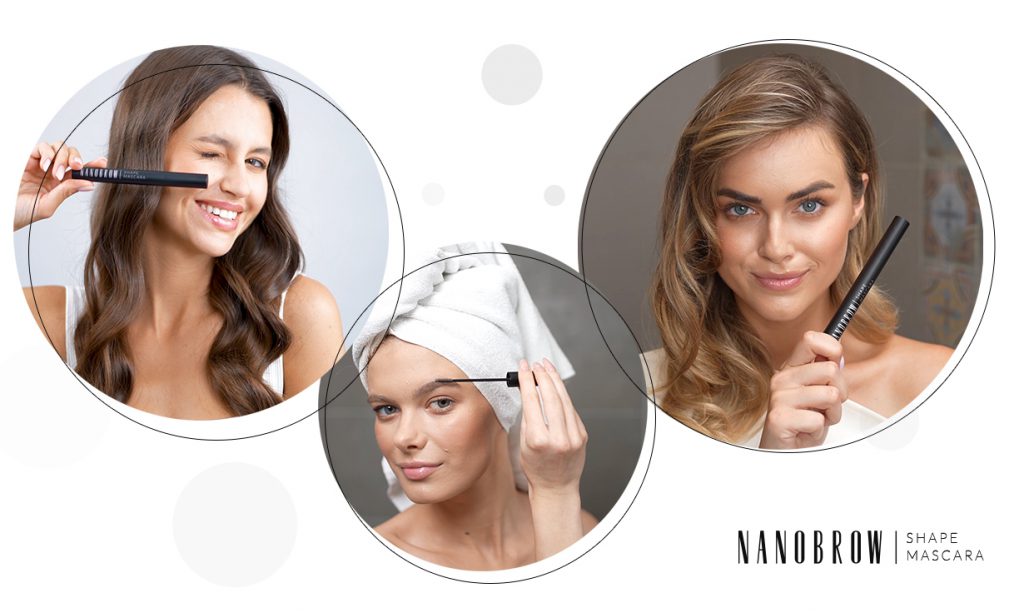 Go for Nanobrow!
Nanobrow Shape Mascara is a best-seller on the beauty market. Say goodbye to thin, sparse and untamed brows. This product works from the first use, even if you're not experienced or skilled – become your own professional brow stylist!
Nanobrow Shape Mascara is the best way to get precisely-shaped eyebrows! Order it today at www.nanobrow.us and enjoy pure beauty!