Nanoil: Best Keratin Hair Mask among Top-Rated Products!
Even if you care for your hair every single day, wash it with a mild shampoo and always apply a conditioner, it may go worse anyway, for example because of stress, seasons changing, cold weather, strong sunlight or pollution. Hot airflow on a dryer or heat-styling tools don't make hair better either. How to care for it then? Reach for keratin in a superb hair mask like Nanoil Keratin Mask. Your strands will get better fast, you'll see!
What is a keratin hair mask?
A hair mask is an essential in our hair care routine. You probably know it is more intensive and has a better repairing effect than other products because we leave it in the longest. Keratin guarantees the best hair repair because hair is made from it. This protein builds into the cuticle filling in the porous gaps. In other words, keratin equals real hair renewal!
What makes Nanoil Keratin Hair Mask so special?
It is special and the best mask you can get. Consumers love it. Either your hairdresser or a friend must have mentioned it! Nanoil Keratin Hair Mask is very popular and makes it to the top of product rankings. The secret is in the best form of keratin: it is hydrolyzed to deeply penetrate the hair, repairing it intensively and enhancing the hair structure. The amount of it is also worth noting because keratin in the Nanoil mask is a major ingredient, not merely an addition. Apart from the precious protein, we get panthenol – provitamin B5 – which makes hair stronger, adding lovely shine and smoothness.
How do you use the Nanoil Keratin Hair Mask?
It's a child's play! Using it regularly once a week is all it takes to get gorgeous, glossy and more resilient hair fast. It must be applied on washed, damp, towel-dried strands. The mask is lightweight, easy to use, and non-overburdening. Leave it in from 15 to 20 mins, rinse it well, dry and style the hair as usual.
Nanoil Keratin Hair Mask Benefits
In-depth hair repair.
Resistance to breakage and splitting.
Resilience, shine, smoothness.
Protection against mechanical damage.
Optimally moisturized and nourished hair.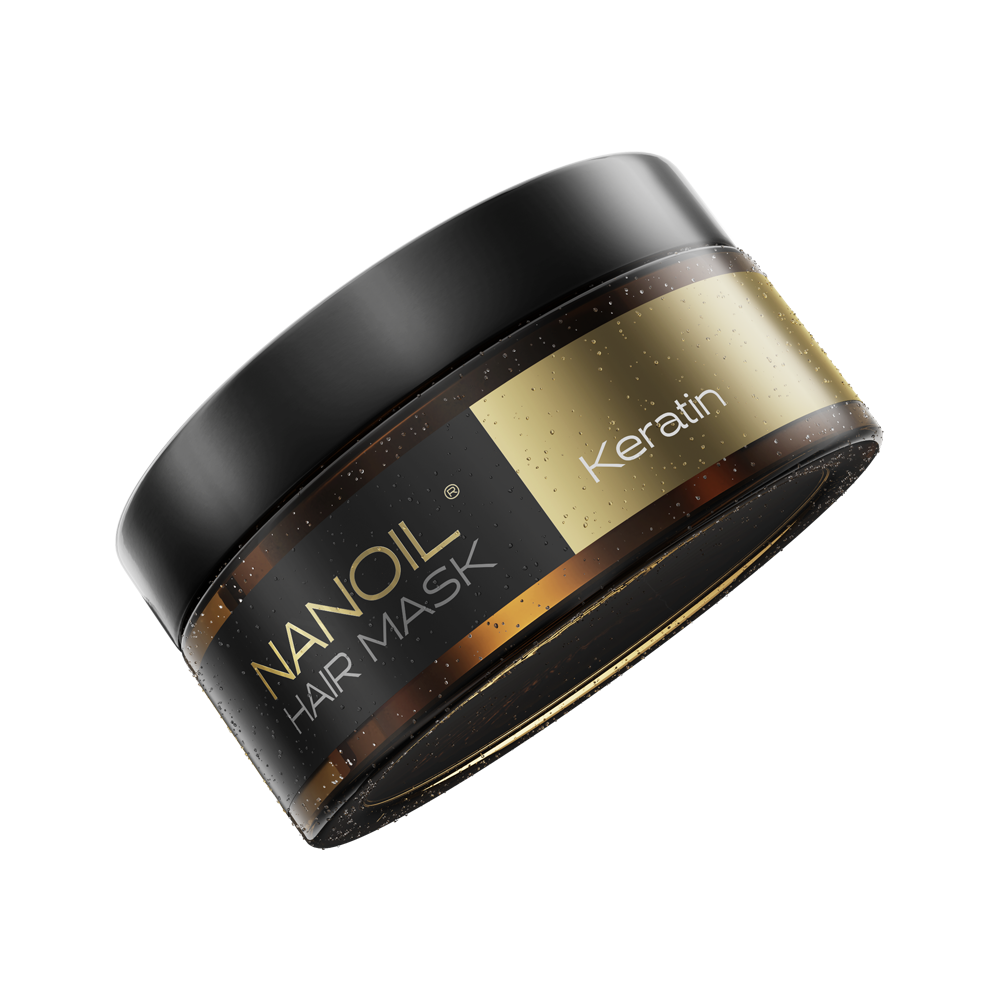 Nanoil Keratin Hair Mask: why is it worthwhile?
Beyond the "wow" effects and the best selection of ingredients, Nanoil has many other benefits: it lasts you for many weeks, has a really good price, plus the mask works out well on all hair types. It doesn't weigh thick strands down or cause frizz in delicate, fine hair. It is easily rinsed and has an amazing aroma like professional treatments from salons. This keratin-packed mask is a real hair expert! Do you fancy seeing it for yourself? Pop into www.nanoil.us and choose hair care that really makes the difference!