Discover the power of Nanoil Argan Oil!
Discover the power of Nanoil Argan Oil!
Argan oil enjoys continuous popularity. It's the most expensive oil in the world that won the hearts of consumers who value skin care in harmony with nature. Called the liquid gold of Morocco, argan oil is used both in medicine and cosmetology. Why should you choose Nanoil Argan Oil?
It contains over 100 valuable substances with powerful antioxidant properties. This natural oil has anti-ageing properties – it delays the skin ageing process and smoothes existing wrinkles. It moisturises, firms and improves the skin elasticity. It promotes the growth of hair, lashes and brows, and restores their natural shine. It's certified by Ecocert – a certification issued to natural cosmetics of the highest quality.
Organic, unrefined and cold-pressed
Nanoil argan oil is extracted by cold-pressing and it's unrefined. It's a 100% organic product with no harmful alcohol, parabens, silicones or unnecessary substances. This all-natural and organic cosmetic was created for everyone, as it's suitable for all skin and hair types.
Its golden colour and slightly nutty fragrance make it so pleasant to use. The 50 ml of pure argan oil is enclosed in an amber glass bottle. Its outstanding results combined with affordable price attract satisfied customers.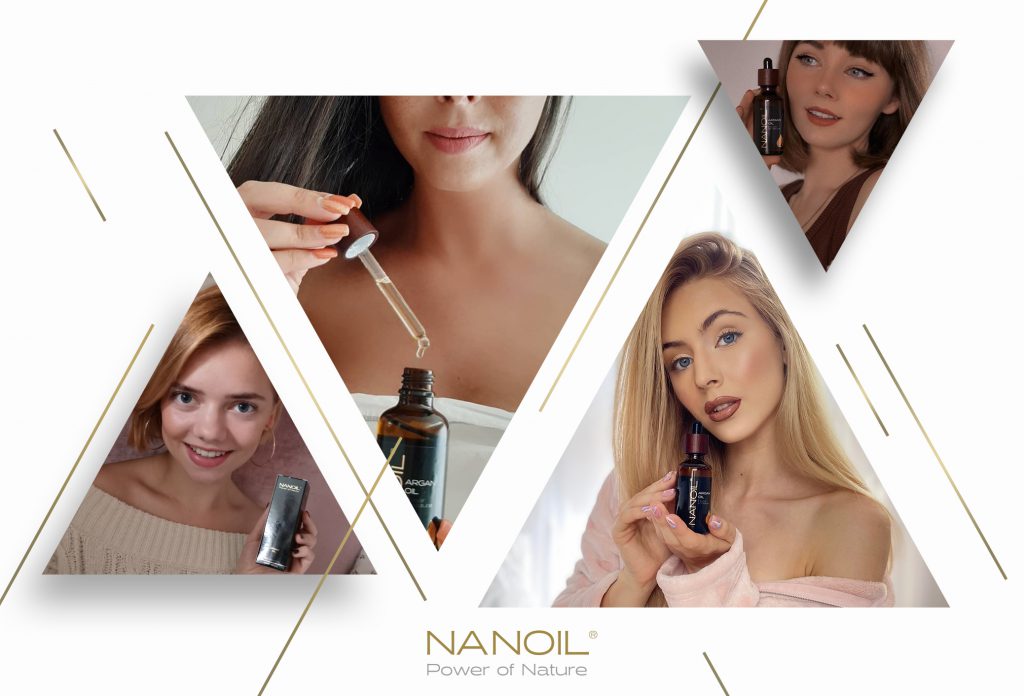 The product consists almost entirely of valuable fatty acids. It also contains squalene, plant sterols, tocopherols, polyphenols and carotenoids. These ingredients protect the skin from ageing, elements and UVA/UVB rays. They are powerful antioxidants that effectively fight free radicals, leaving the skin firm, youthful and moisturised for a long time.
Nanoil Argan Oil:
improves skin suppleness and elasticity,
prevents premature ageing,
reduces symptoms of skin diseases like psoriasis or AD,
stops hair loss and promotes hair growth,
protects from harmful sun rays,
regenerates nails and the cuticles,
prevents split ends,
controls the function of the sebaceous glands.
It's a skincare hit since each drop contains what's most precious about fresh iron argania nuts. You can use it in many ways – it is multifunctional, versatile, hypoallergenic and non-comedogenic.
It is known for its beneficial effects on hair and skin. Use it for hair oil treatment and you will quickly notice your hair has become soft, shiny and easy to style. It protect the ends from splitting. Due to its firming properties the oil can banish stretch marks and cellulite. You can also use as a face cleanser, an eye serum or as an additive to your moisturiser. It conditions the sensitive skin around the eyes, giving you a radiant glow. It regenerates nails, damaged heels and protects feet from blisters.
Wyświetl ten post na Instagramie
Where to buy Nanoil Argan Oil?
This natural remedy is just a few clicks away… Order the oil from nanoil.us and discover the brand's complete range of organic cosmetics. These carefully selected formulas have been chosen for effective skin care.
---